Partnership with Varun Polymers
– A Complete New Avenue
Indian Economy for Business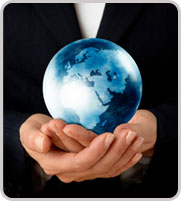 India is a fast growing economy and as per initial guidance provided by Ministry of Finance indicated a growth of 9 percent in 2011-12. According to the World Bank analysis, India will record a growth of 8.7% in 2011, marginally ahead of China. The latter is now expected to grow at 8.5% in 2011, revised down from 8.7% earlier and contrasting a 9.5% expansion in 2010. The Bank also lowered the average ex-China East Asian 2011 projected growth rate from 8.0% to 7.8%.
Further, the multilateral lender believes that slowing growth in the East Asian region will help India attract more capital and clout, as the prospect for growth in India would gradually reach top of the chart, ahead of even China. The growing economy provides more avenues for businesses to grow. As you know, India has the biggest consumer group only second to China which makes it more fertile for business development. When every country setting up their venture in India along with their counterparts. It's your chance to establish and expand your business here in India.
Scope & Future in Rubber Recycling
Since the discovery of vulcanization, rubber has become a vital material for the technological development of civilization, starting from a simple balloon to complex rocket propellant. Rubber Industry worldwide is using on an average 50% of raw materials. These materials are mostly petroleum- based, except natural rubber (NR), steel cord and bead wire. Use of these petroleum-based raw materials not only depletes natural resources, but also produces more extreme environmental hazards. Escalation of petroleum prices, greater awareness of the environment has resulted in different recycling and environmental friendly technologies. Furthermore, the new concept of "Cradle to Grave" has created a significant concern to the manufacturer about present use of petroleum-based raw materials in the rubber industry worldwide. For both environmental and economic reasons, there is also a continuing broad-based interest in the recycling of scrap rubber and rubber recycled materials and therefore in the development of recycling technologies and hence good return of your investments.
Our Belief & Agenda
We are focusing on expanding and very much interested in building strategies and developing opportunities for a great relationship with our counterparts and customers abroad. The right path for the achievement of the goals and targets we set for any mission or business model is to work in team. Varun Polymers stand for the same business perspective to work with our overseas counterparts/foreign alliances.

Varun Polymers is looking forward to a whole new start of a whole new relationship. For information on partnership with Varun Polymers, email us on partnership@varunpolymers.com or contactus@varunpolymers.com. We would love to hear from you and let us know your interests. So, we can work out on further developments.

Mr. B.S. Nohar,
Managing Director- Varun Polymers,
Email: bsnohar@varunpolymers.com